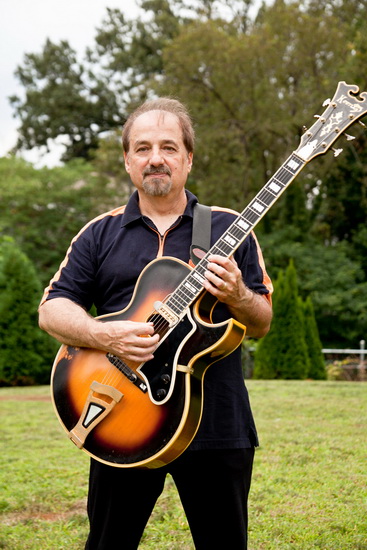 I have been a musician since the age of 6. Although I have had a few "teachers" along the way at different times in my life, my real teacher has been the music itself. Obviously, our ears are the most important and personal mechanism when it comes to music. Musical knowledge should never supersede listening. Along these lines, our musical taste is personal, but deserves the chance to evolve without being stifled by rules or close minded opinions. In my young adult search for a jazz teacher, I never quite found what/who I was looking for because everyone had a "method" that never included self musical exploration or how to think about music. This turned out to be a blessing in disguise for me because I looked at music from a common sense point of view without inhibitions and sort of became, for my students, the teacher I was looking for.
The following is my life's understanding of music and how to play with it, have fun with it, and experiment with it and hopefully, how to think about it. Please check out the "writings" section to read more about my thoughts on music and teaching, and feel free to get in touch if you are interested in taking a lesson.
I have lived in Germantown for 20 years teaching and doing house concerts through Groupon/Sidetour.
Website: stevegiordanoguitar.com
YouTube: https://www.youtube.com/user/jzguru1
My composition/jazz projects:
Quintet
Behn Gillece – vibes
Steve Meashey – bass
Joe Mullen – drums
Bob Meashey – trumpet/flugle horn
Steve Giordano – guitar
Musical Candlelight
Steve Giordano/Carla Jenkins (composition project)
Organ Trio: Dave Posmontier – organ,Dan Monaghan – drums,Steve Giordano – guitar
Guitar Duo: Jason Klinke – guitar,Steve Giordano – guitar
Symbiosis Syndicate: John Swana – EVI/Trombone,Bob Meashey – trumpet/flugle horn,John Mosemann – percussion,Joe Mullen – percussion,Steve Giordano – piano/synthesizers
Various trios with various world class musicians