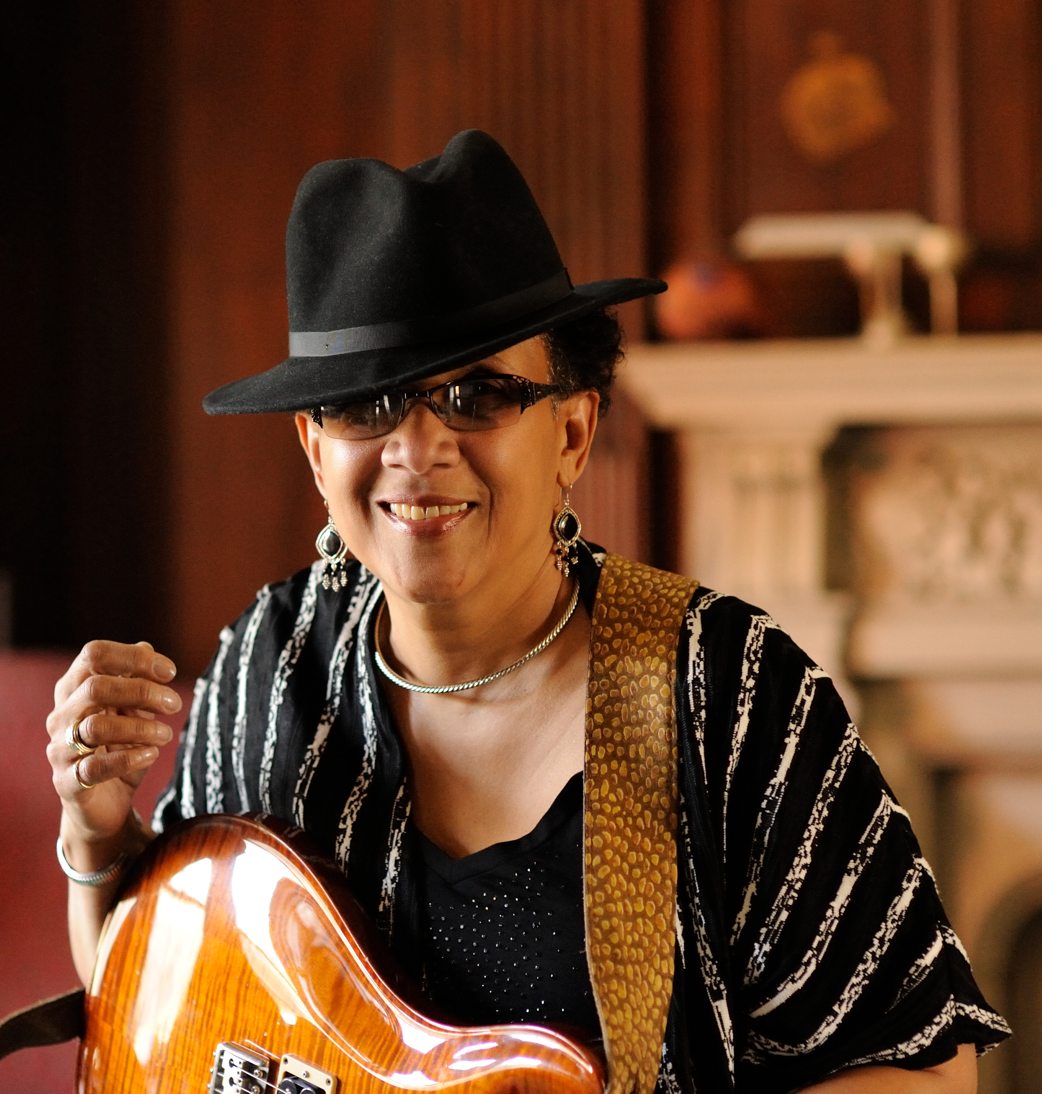 Monnette Sudler is a jazz guitarist, composer, vocalist, bandleader, performer, poet, and recording artist known throughout United States and internationally. She has performed with many jazz greats including Hugh Masakela, the late Grover Washington Jr., Byard Lancaster, Odean Pope, Kenny Baron, Steve Turre, Frank Lacey, bassists Gerald Veasely and Reggie Workman. She has recorded with poets Sonia Sanchez and Pew fellow Trapeta B. Mayson.
Monnette is the recipient of the Transformation Award from the Leeway Foundation as well as the Art and Change Grant 2014.  Most recently Monnette received two grants – one from The Philadelphia Chapter of the Composers Forum for "If You Could Hear These Walls Talk", in cooperation with the Mural Arts program, and the other, an Artist in Residence Grant, from the Kimmel Center in collaboration with vocalist/composer Vennissa Santi.
She is the founder and artistic director of the Philadelphia Guitar Summit going into its 7th year. In addition to the PGS annual concert, workshops she has offered include String and Roots Folklore, Women Behind the Guitar and the guitar techniques of Pat Martino and Lionel Loueke.
•Produced several CDs, most recently, "Born Again" Ladies Night Out released on MSM Records in 2012 which features an all-female quartet (Guitar, drums, organ and alto/soprano sax).
• •Studied at Berklee College of Music and received her degree from Temple University's Esther Boyer College of Music majoring in composition, music therapy and performance.
•Included in recent publications: The Great Jazz Guitarists: The Ultimate Guide by Scott Yanow and Growing up with Jazz: by Royal Stokes
•Native Philadelphian living most of her life as a resident of Germantown.
•Affiliations: BMI-Broadcast Music Inc.; ASCAP Academy of Recording, Arts and Sciences, Inc. NARAS; American Composers Forum, Philadelphia Chapter; P.A.E.P. Philadelphia Arts in Education Partnership; Chamber Music America , Mechanical Copyright Protection Society MCPS/PRS
For events, gigs, lessons:
Contact: 267-626-0054
Tool free: Fax/vmail: 877-542-9491
Email: mosu@monnettesudlermusic.com
Website: www.monnettesudlermusic.com
Website: www.philadelphiaguitarsummit.com