ANNOUNCING PUBLIC ART COMMISSION COMPLETED
"READ: A PATHWAY TO HOPE" (2014-2017) 21st Century Libraries: Logan Library 1% for Art Commission, Logan Library Branch 1333 Wagner Avenue, Philadelphia, PA 19141
Ife Nii Owoo's artwork. Read: A Pathway for Hope at the Logan Library focuses on the importance of literacy. Words from internationally renowned Philadelphia-based poet Trapeta Mayson are interwoven throughout the imagery. Ms. Nii Owoo's began her work with conversations with people from Logan's diverse community: African Americans born here, and immigrants from Africa, Cambodia, Vietnam, the Caribbean, and parts of South America. She used images and colors from patterns culturally significant to community members and drew inspiration from Madiba shirt patterns from South Africa and Mehndi designs from Africa, Middle East, and India.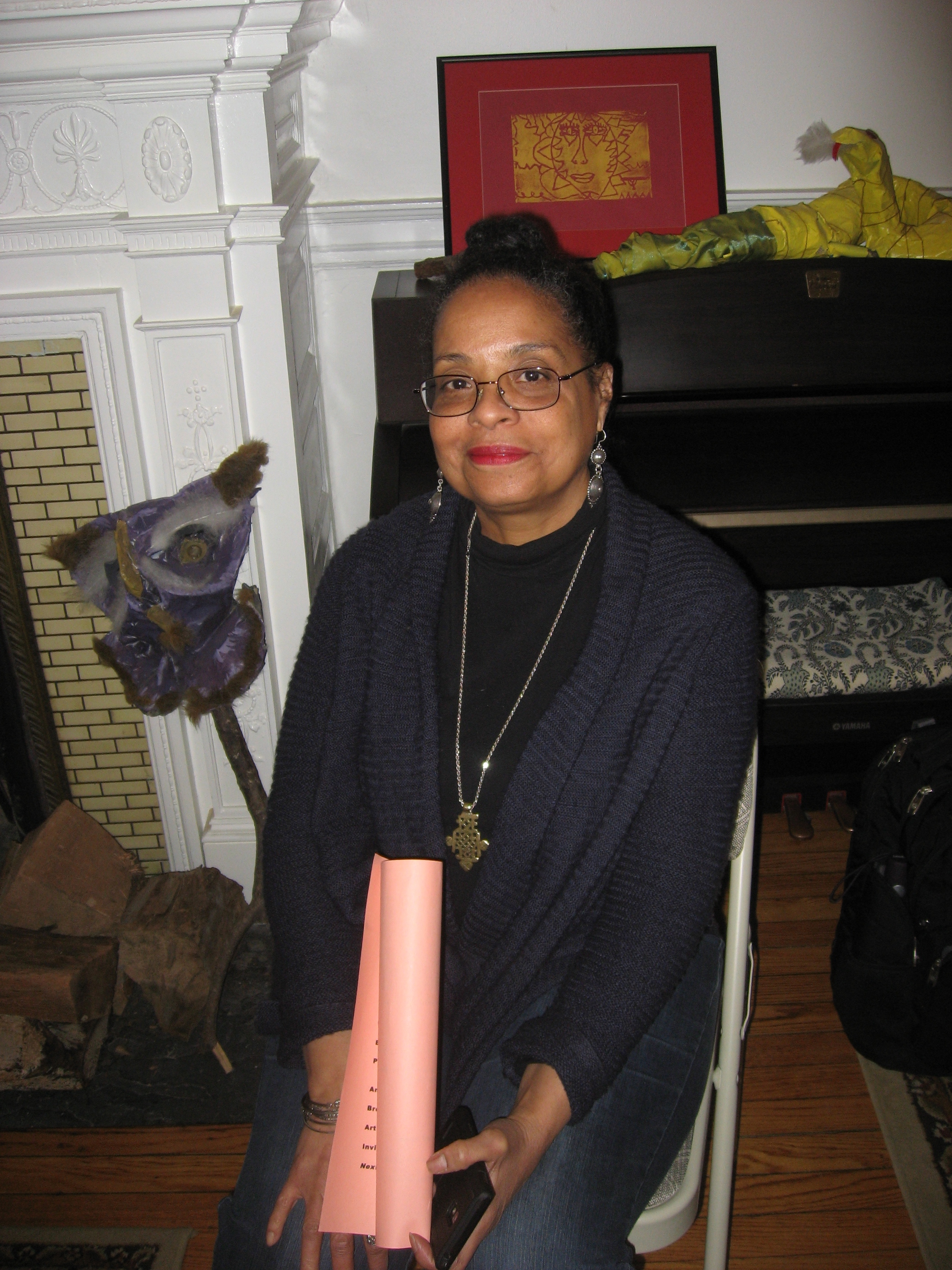 Ife Nii Owoo studied African Visual Arts at the Institute of African Studies in Accra, Ghana, and lived in London, England and Africa for nine years.  With a powerful vision of African aesthetics Ife Nii Owoo directs the eyes and the emotions of her spectators toward new interpretations of color, design, collage, and mixed media assemblages.
Her works are uniquely beautiful expressions of African American culture.  She assaults the limits of the traditional canvas, going outside its borders to create a mixing of cultures and symbolism. Her works employ painted papers, mono prints, symbols, old family photos, and historical and social images of African American icons, establishing intersections of race, gender identities, and class distinctions in layers of paint, paper, patterns and textures.
Ms. Nii Owoo has received numerous awards, recognitions and grants including the prestigious Leeway Foundation Change Award. In 2010, she was commissioned to create a visual graphic treatment for the slave memorial space at The President's House Commemorative Memorial Site, Independence National Historical Park, Philadelphia, Pennsylvania.
Her works have been featured on jackets and covers of Afrocentric books since the l990's.
• Certificate in Professional Development, Artist Teacher Institute,    Rutgers University (New Jersey), (2006-2007)
• Candidate MFA African Visual Arts, University of Ghana (Legon,
Ghana) (1978-1979)
• Post Graduate Studies, Graphic Design/Typography, London School of Communications (London, England) (1975-1976)
• BFA, Printmaking (Cum Laude) Syracuse University (Syracuse, New York) (1970-1974 )Sir John Cass School of Art, (London, England)(1972-1973)
•Connection to Germantown: Attended Germantown High School; for the past l5 years has been living and working at her studio in the Greene Street Artists Co-op.
IFE NII OWOO
Artist / Graphic designer / Consultant
Painting, Collage, Mixed Media
www.ifestudio3.com
ife@ifedesigns.com
215.848.4499 fax: 215.848.7094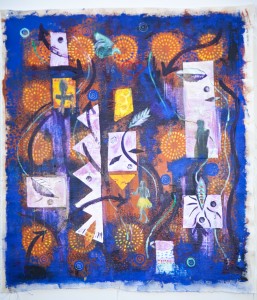 Thanksgiving — 2014, Acrylic on collage canvas (24 X 23)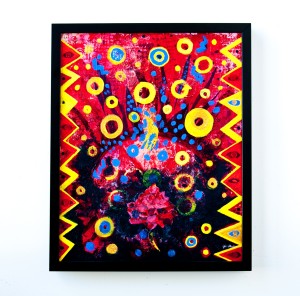 Aphasia, Kusama's Rose—-2013 Collage painting on Canvas 16 x 20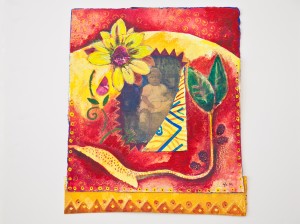 Mulberry Tree: 2012, Mama's Diamond Collage 11 X12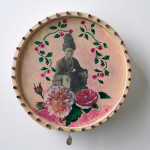 Somali Rose— 2012-13, Assemblage, Hat Box lid and glass beads (15 X15)