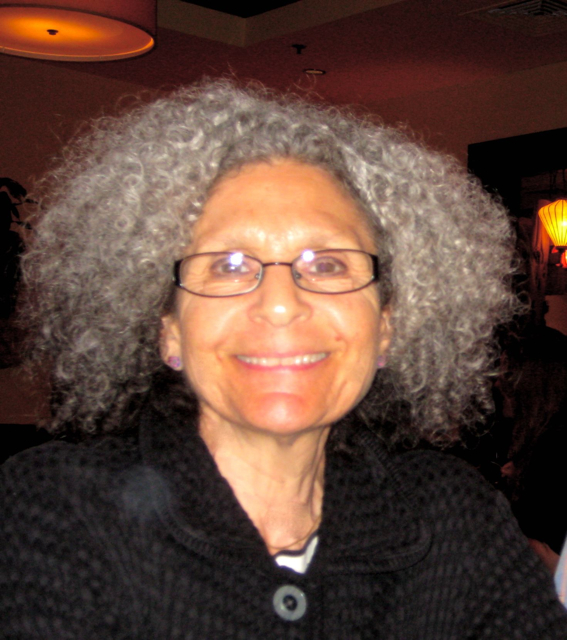 "My overarching desire is to make art that beautifies life's experiences. I choose different papers and materials for a myriad of reasons- feel, sound, limpness, color, decorative potential, weight, pattern, ethnic collaboration. At times gold leaf is an important tool because it embodies a timeless and universal elegance. Aesthetically my work is a weave of India, Tibet and Japan, cultures wealthy in meaning, symbol, color and purposeful design and whose need for beauty in everyday life is uncompromised."
Diane Pieri is a Visual Artist who received a BFA from Temple University's Tyler School of Art in 1969. She has had 29 solo exhibitions and been included in 200 national and international group exhibitions since 1969.
Since 2001 Pieri has completed 10 murals working with Philadelphia's Mural Arts Program.  In addition to completing seven murals in an elementary school in College Station, Texas, she founded the Cooke Museum of Art, modeled after the Philadelphia Museum of Art, at the Jay Cooke Elementary School in North Philadelphia.
Her public art project, Manayunk Stoops: Heart and Home, a series of nine seating elements fabricated in Italian tesserae, was installed along the Manayunk towpath through the Association for Public Art's groundbreaking program, New Land Marks.
• Recipient of two Pollock-Krasner Grants (1999/1992), two Independence Foundation Fellowships in the Arts (2001/2011), a Pennsylvania Council on the Arts Grant (1992).
•Fellow at Yaddo (1991) and The MacDowell Colony (1990).
• Artist-in-Residence at Mark diSuvero's Socrates Sculpture Park where she created a 15 ft. sculpture made of rusted and gold leafed can lids.
•Teaching Artist at the Philadelphia Museum of Art for 18 years. •Teaching Artist for The Barnes Foundation.
•"I have lived in Germantown for 40 years. My mother was born and raised in Germantown. She went to Fulton Elementary School, Roosevelt Junior High School and Germantown High.  My maternal grandparents had a fruit and vegetable store at 5050 Wayne Avenue until they retired in the50's"
Represented by the Rosenfeld Gallery, 113 Arch Street, Philadelphia, PA.
http://www.therosenfeldgallery.com/Artist-86-Diane-Pieri  www.dianepieri.com
www.InLiquid.com
www.associationforpublicart.org